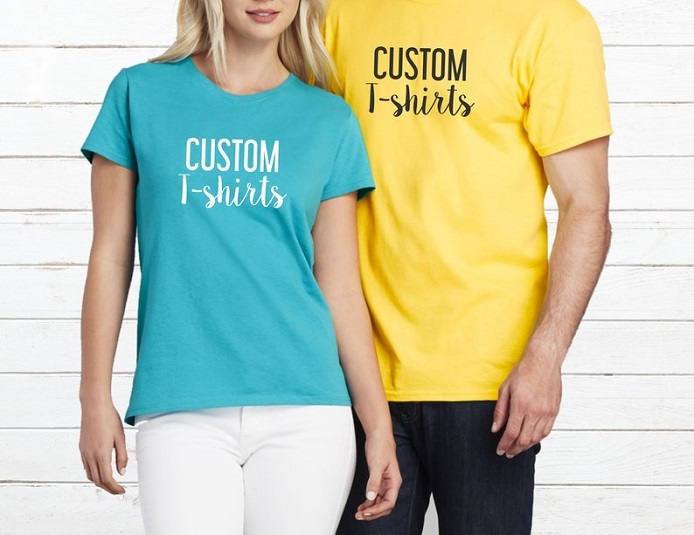 Custom T-Shirt Marketing Tips
T-shirts and custom hoodies are a brilliant way to express an individual's casual fashion statement. A few people would love to have one so they can let others know their specific interests or what they are into based on the shirt design.
If you plan to create a small business that focuses on selling custom T-shirts, here are several marketing tips that you may employ to boost the startup.
Make Your Business Stand Out
Utilize the Internet
Request for a Referral
Write a Press Release
Promote a Local Event
Offer Excellent Customer Service
Make Your Business Stand Out
Your business should stand out among any possible competitors in your area by establishing your brand's identity. How you design your business logo and select the right color palette are among the key deciding factors.
Utilize the Internet
The Internet is no doubt the most available resource that you can use to market your clothing products especially these days. Your online marketing options include creating a website, using social media to create a dedicated business page, registering for an account on an e-commerce site, and reaching out to bloggers who specialize in your niche market.
If you have both a website and social media page, it is highly recommended that you place the link to your site on your social media page for a more visible online presence. Using the right keywords on your site or page plays a big factor in marketing your products.
Meanwhile, bloggers may become interested in covering your business or reviewing your product online at the cost of a sample of your custom shirt.
Request for a Referral
Look for cues wherein your customers love your custom-made products.
Once you have confirmed their appreciation and support, you may ask them for a referral to your product line. Referrals vary in several forms, such as word-of-mouth, business cards, and discount programs.
Your business potentially becomes viral if your online presence gains enough visibility. You may also create a traditional or digital business card with space for prospective customers to put their name on.
Whenever an individual with the written business card visits your store, provide that person who referred him or her with a discount on future purchases.
Write a Press Release
Your tailored T-shirt business should have newsworthy material as well to stay ahead.
You need to create a press release and have it relayed via local newspapers, magazines, and radio and television stations. The great thing about this method is that media coverage offers free exposure.
Promote a Local Event
If your made-to-order T-shirt business becomes lucrative enough that it can sustain itself in the future, you should sponsor a certain event in your local area.
Being a custom T-shirt business, you must try to offer free or discounted apparel for a run or walk event in your community. In exchange for printing those shirts, suggest if you can distribute business cards or discount coupons to all who participated in the event.
You even have the opportunity to show this information in any promotional item with your logo on it.
Offer Excellent Customer Service
Providing loyal and potential customers with only the best service leaves a lasting mark on your business and how long it will prevail. Create long-lasting relationships with them as much as you can, and they will talk to their friends about your remarkable treatment of customers.
As long as you employ some of the marketing tips outlined, your custom T-shirt startup will prevail. Best of luck with your brand new business.